About Us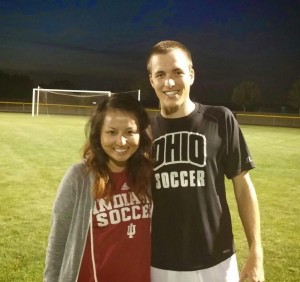 Growing up and playing soccer in the Huber Heights area, we have always felt indebted to the community. We hoped that one day we would have the opportunity to give back.  In late 2015 that we decided to host our own soccer camp and make our dream a reality.
In the summer of 2016, we held the inaugural Strive Soccer Camp benefiting the Phoenix Society for Burn Survivors.
We give area youth an opportunity to learn soccer skills from our high level coaches which will include area high school and club coaches, and former college soccer players. These coaches have many combined years of experience in the game and will be able to provide excellent care to each individual regardless of years played or skill level. They'll  show through their actions what it means to overcome obstacles and strive for your goals-and that  fun and learning are part of the process!